Our Store
Visit Our Store
If you are in the Washington, DC area please visit us.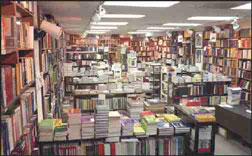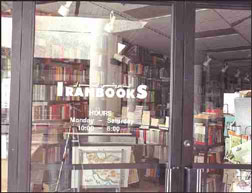 Hours:
Monday - Saturday: 
10:00 A.M. - 6:00 P.M. 
Also by appointment, please call 301-320-5600
Closed Independence Day (July 4), Thanksgiving Day and Christmas. 
Bookstore Address
Iranbooks, Inc. 
5809 Massachusetts Ave
Bethesda, MD 20816 
Telephone: 301-320-5600 


Directions to Bookstore
To get a map and directions to our store from Yahoo! Click the button below. 



Map of Iranbooks

Our Mailing address is
Iranbooks, Inc.
Post Office Box 30087
Bethesda, MD 20824
U.S.A.

You can reach us by email at [email protected] 
You can reach us by telephone at 301-718-8188